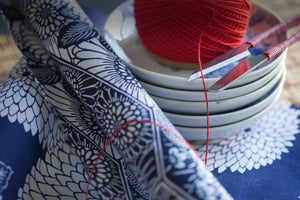 vintage japanese textiles
OCT-NOV-DEC 2023
Q4 Sashiko 2 SALE
The Sashiko 2, with our Q4 pricing, is bundled with a large clear extension table ($129 value) and FREE shipping to your home in the US.
18 machines are available at the sale price!
Contact Patricia for pricing as this deal is too low to publish online (due to dealer agreements).
okan arts retreats
Immersive, fun, and totally designed to boost your quilting mojo.
retreat in los osos, CA
quilt retreat in california
JANUARY 2024
January 21-26
THEME: The Circle of Life
Join Patricia Belyea for an exciting quilt retreat that focuses on circles—big, small, pieced, wonky, translucent, and more. And YOU!
historic la conner wa
Quilt Retreat in La Conner
June 2024
June 9-14 OR June 16-21
THEME: Creativity & Inserted Curves
Inserting curved elements into your quilt compositions gives you a technique-expanding mastery that changes everything! 
GUILD PROGRAMS
talks and workshop
Patricia Belyea shares her line-up of quilt guild talks and her one-day guild workshop for 2023-2024.
[1:54 minute video]