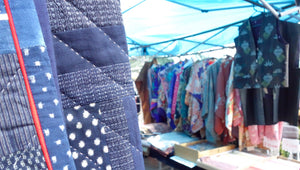 for the trip of a lifetime
quilting & textile tours in Japan
up next
2024 -25 tours to japan
The upcoming 2024-2025 quilting and textiles tours to Japan will open for booking in January 2024. Join the Interested List for priority booking.
FUN BLOG POST
daruma's textile tour
Join Daruma as he experiences a whirlwind quilting and textile tour in Japan with Okan Arts—from the Tokyo Quilt Festival to a botanical dyeing farm.
★★★★★

I had such a memorable experience, one I'll never forget. No drama. No negativity. All love and respect.


Jude S

Los Angeles, CA
★★★★★

It was such a great experience and the group was very special. I had a wonderful time.

Lynn H

Aiea HI
★★★★★

The workshops were great — so was the food.  I especially enjoyed the Kyoto hotel where we stayed.  It was well-located; we could walk many places from there.

Toni B

San Francisco CA
★★★★★

Thank you for being flexible and doing side excursions. Giving us a Suica card and Tokyo subway/train maps was a great idea. 

Lily K

Aiea HI
★★★★★

I hope that others will be able to have the rich and rewarding Japan experience that I had! 

Ellen M

Santa Cruz CA
★★★★★

I do feel lucky indeed, to have had the special opportunity to travel with Okan Arts to Japan.

Mary K

Chattanooga TN